Flyer design / Maps / Icons
International Institute for Environment and Development
---
A series of leaflets for a 3-year initiative promoting local economic development near the Bwindi Impenetrable Forest National Park in Uganda. IIED and its partners work to develop ways for local people living around the Park to benefit from visitors by creating local income from tourism, generating positive attitudes to conservation, and reducing threats to gorillas.
The maps illustrate walking trails with key highlights – wildlife, traditional culture and local products –  each with an icon to represent the stop.
The project later included the design of a pocket book giving practical advice to new tourist guides.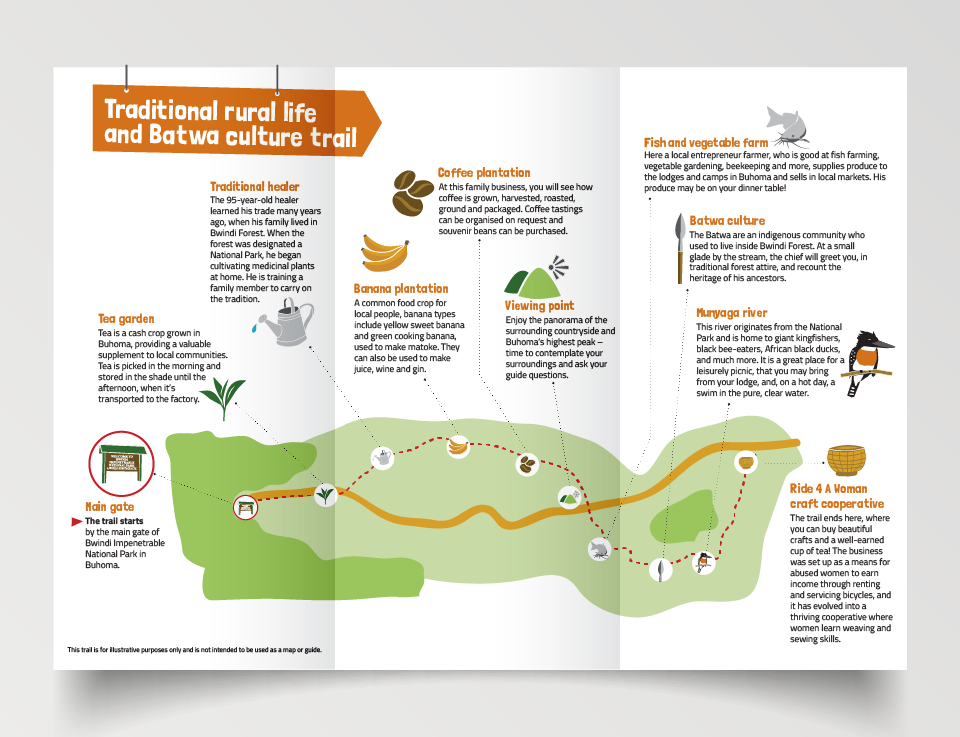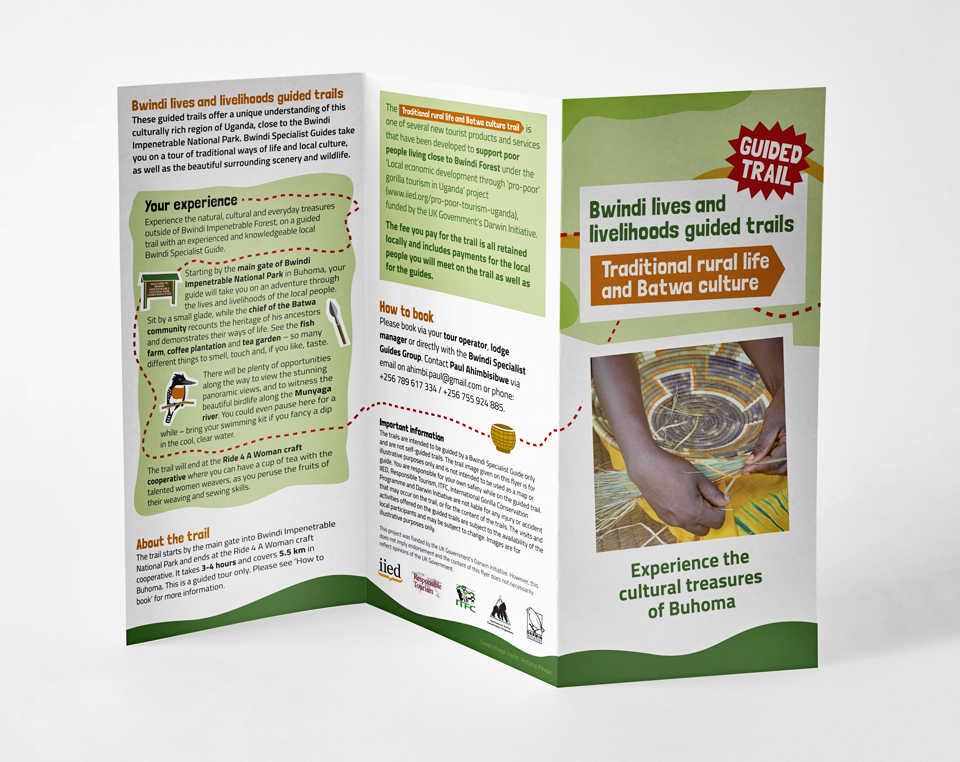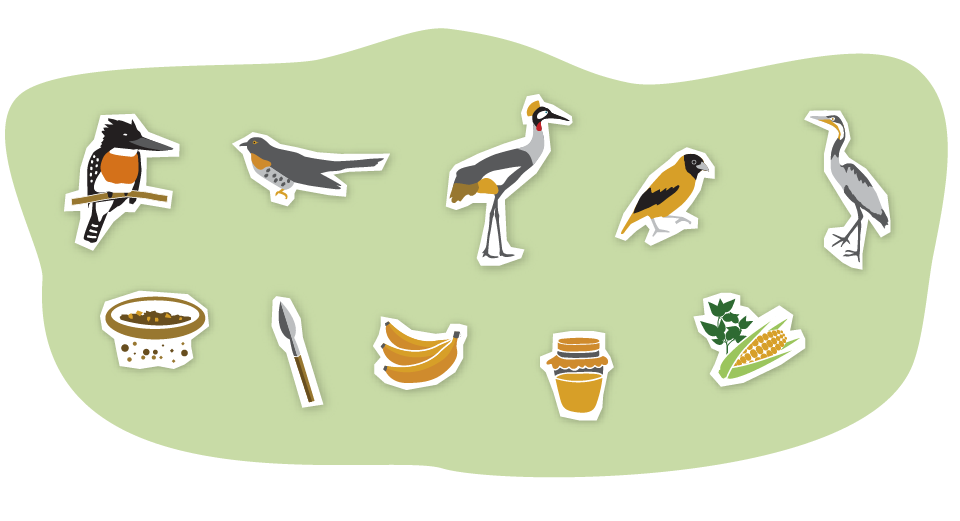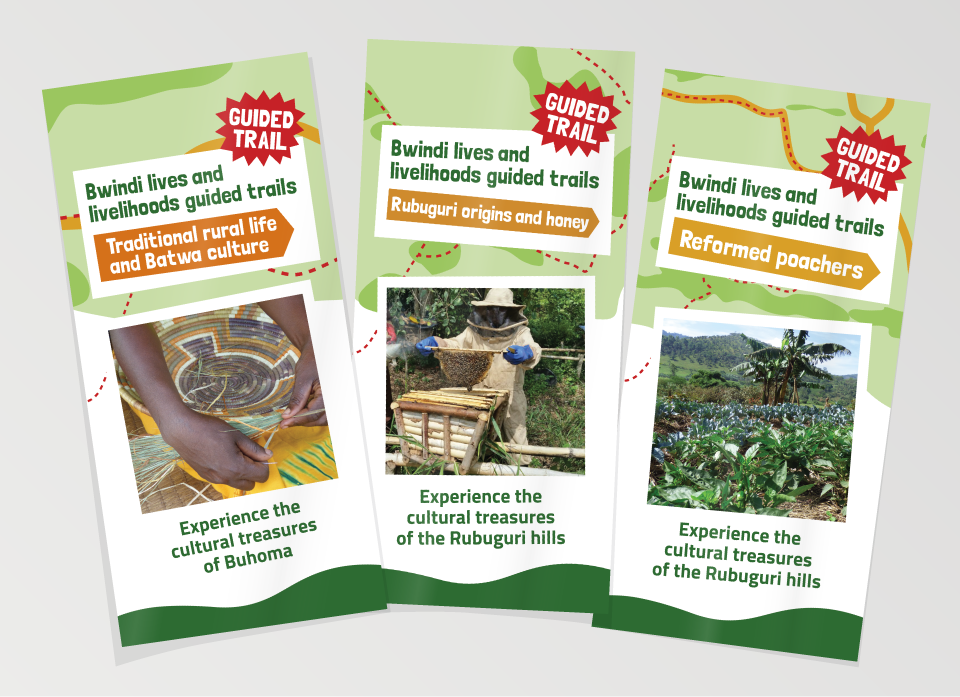 Type: Brochure Design, Icon design, Illustration